POWER OUCH! was a four-night festival of body-based performance that took place at Links Hall February 14-17, 2019. The festival examined the impact of violence on our lives and experiences. The festival was co-curated by Carole McCurdy and myself and co-produced by Links Hall as part of their 40th anniversary season. The POWER OUCH! festival featured performance, installation, and dance by Holly Arsenault, Carly Broutman, Eryka Dellenbach with Hanna Elliot and Nola Sporn Smith, Cat Mahari with Keaundre "Key" Lanes, Marcela Torres, and Robert Welcher with Jeff Hancock and Joseph Hutto. Stay tuned for a highlights reel from the festival!
Fieldwork is a process that supports the development of new artistic works. At each session, a group of artists show works-in-progress and exchange feedback with their peers in a format designed for and by artists. Incisive and stimulating critiques are facilitated in an objective, non-directorial way with a regular group of peers that support one another over the course of this eight-week session. To find out more about the Field or to join the mailing list for information about future sessions, email chicago@thefield.org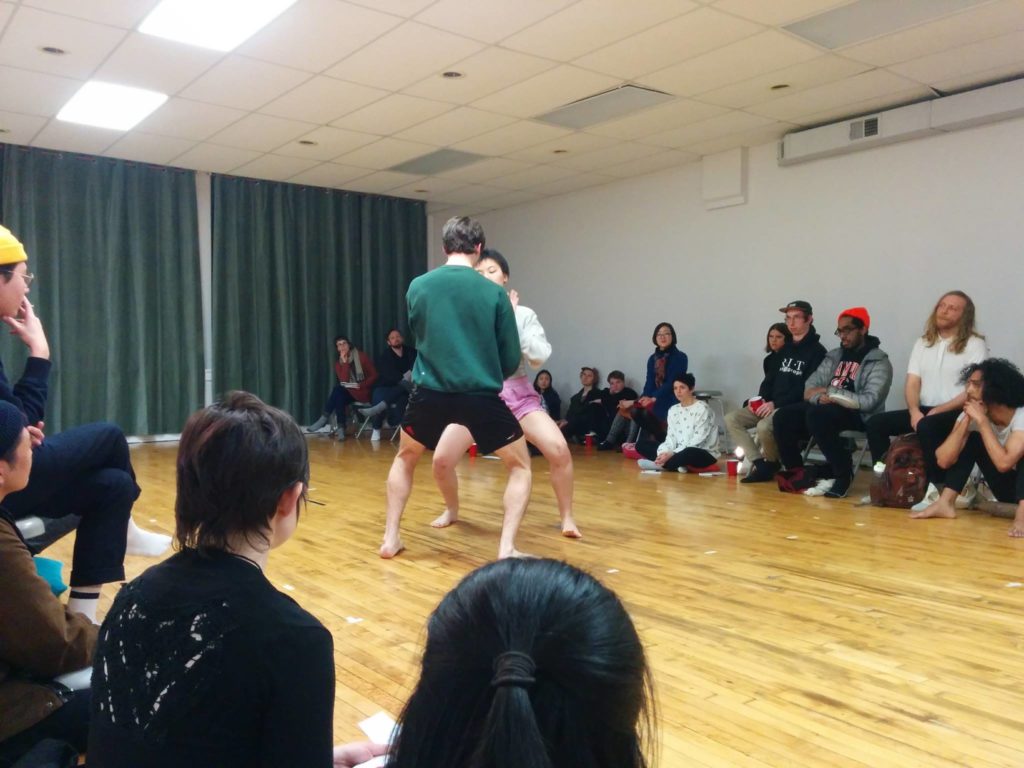 Research Project (RP) is a quarterly works-in-progress series that offers a community forum for experimentation, emerging ideas, and artist-to-peer support. RP brings together movement-based artists in the midst of their creative development to show work, share process, give & receive response, and chew the fat. I co-organized Research Project from 2017-2019 with Nora Sharp. The series is currently on hiatus. More about the history of Research Project can be found here.